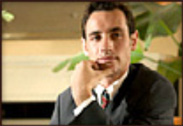 With lawyers and other professionals in Ukraine, Khasin & Drozdovskyy Barristers Association can respond knowledgeably, effectively and quickly, whether the issue is local, regional, national or international.

In the following fields, you may find the firm's personnel.





Igor Khasin
Khasin@du-partners.com

Attorney-at-Law and Partner Igor Khasin has a great experience in litigation process. Igor is a LL.M of the Taras Shevchenko Kyiv National University. His main efforts are focused on the development of relations with basic national clients.



Lyubomyr Drozdovskyy
Drozdovskyy@du-partners.com

Mr. Drozdovsyy, attorney-at-law, is the head of Khasin&Drozdovskyy litigation practice as well as Oil & Gas and Mass Media. Lyubomyr Drozdovskyy has recieved his LL.M in Kiyv-Mohyla academy and therefore advices both national and foreign clients on multiple matters.


Vitaliy Gatseliuk
Gatseliuk@du-partners.com

Vitaliy Gatseliuk (Ph.D, senior scholarly officer in the Institute of State and Law of the National Academy of Sciences of Ukraine) is proud to hold the rank of Khasin&Drozdovskyy scientific counselor.